An eclectic collection of websites with intriguing visual content.
That's it.
All rights belong to respective site owners.
---
Collected and archived by Kevin Cleynhens from Belgium. I've always been fascinated by the illustrations on these and was excited to find this massive repository. It's particularly interesting to see how the cards have changed over time. Older cards included more text and actual photographs of people while newer ones are mostly limited to simple illustrations of passengers calmly going about the business of dealing with a plane crash or water landing or whatever.
Repository of different categories of magazine art from the 19th-21st centuries.
Television Screenshots – Internet Archive (from dvber.co.uk)
Dunno the story behind this one but it looks like a bot that takes screenshots of live TV programs at regular intervals. Internet Archive hosts conglomerate images of all the screenshots in one JPEG. Dvber has higher quality individual stills, and you can search for specific shows.
Description from site: "This photo collection spans over 115 years of federal and state forest entomology, forest pathology, aerial forest insect and disease detection surveys, forest tree genetics, and invasive species management in the Pacific Northwest. While primarily focused on research, activities, and personnel in Oregon and Washington, many photos from other areas are also included. Spanning 1902-2018, the images form an extremely loose visual program history.
A collection of space and space-based Earth images from NASA.
Link brings you to a collection of cowboy postcards.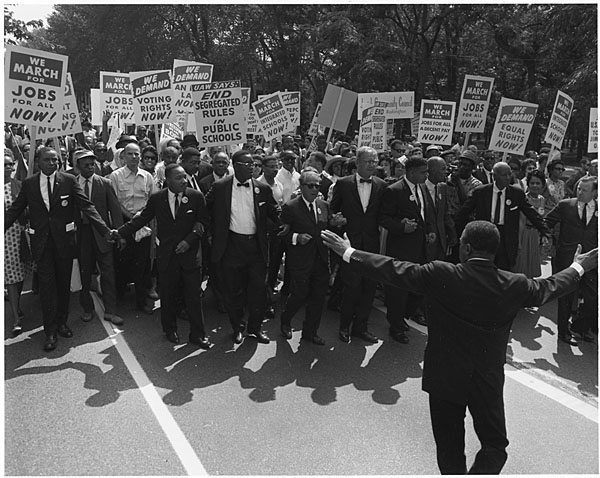 A huge collection of photos from American history.
This one's not a collection, I just thought it was funny. But not like ha-ha funny… This is part of a larger collection about the effects of fallout.
"For the Documerica Project (1971-1977), the Environmental Protection Agency (EPA) hired freelance photographers to capture images relating to environmental problems, EPA activities, and everyday life in the 1970s. The National Archives digitized part of the series "Documerica" (Local ID 412-DA). More than 15,000 of these images are available in the National Archives Catalog."
More context on the Documerica Project may be found here.